Refugio Beach Oil Spill Data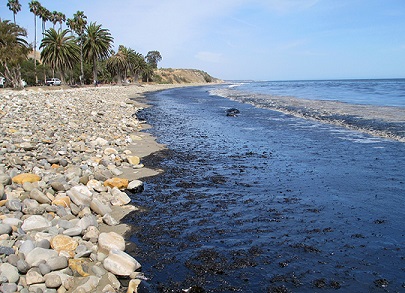 On May 19, 2015, a pipeline owned and operated by Plains All American Pipeline, L.P. ruptured near Refugio State Beach. Over 100,000 gallons of crude oil were spilled, much of which ran down a storm drain and into a ravine under the freeway, entering the ocean.
The following datasets were collected or integrated by the Technical Working Groups (TWG) to support the Refugio Beach Oil Spill (RBOS) Natural Resources Damage Assessment (NRDA) and its determination of oil exposure and injury to habitats and resources, as described in the Damage Assessment and Restoration Plan (DARP).
ERMA Data Access
Spatial data layers and analysis for the Refugio Beach Oil Spill NRDA are available in the Environmental Response Management Application (ERMA), an online mapping and visualization tool developed by NOAA.
DIVER Data Access
Data are available for the Refugio Beach Oil Spill NRDA through DIVER Explorer queries and direct package download in the table below.