Understanding the Start Screen
Understanding the Start Screen - Guided Queries
DIVER Explorer is an online tool used for searching and viewing data contained within the DIVER (Data Integration Visualization Exploration and Reporting) site. Due to the diverse nature of the data collected for a given activity, DIVER Explorer guides users through selecting of data of interest. See the illustrations below for more details.
Select the Guided Query Tab or the Keyword Search Tab.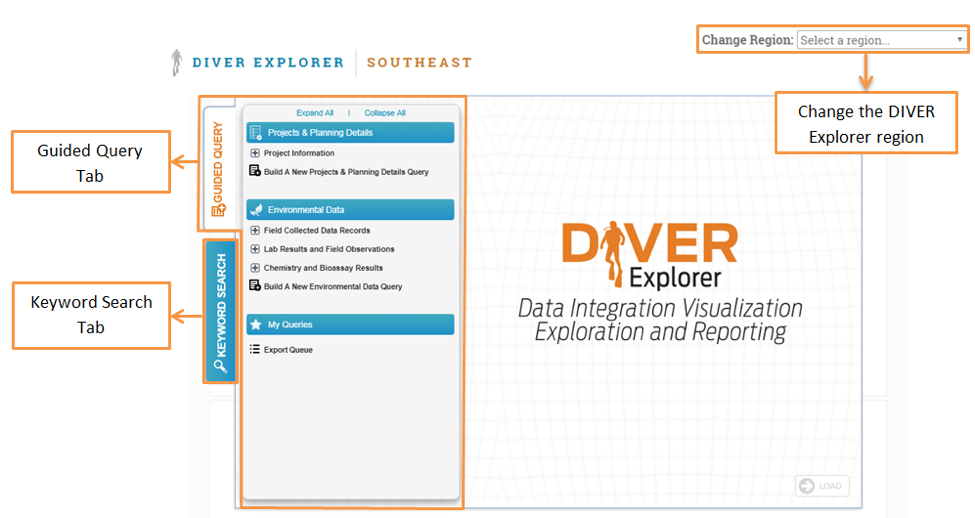 On the Guided Query Tab select from Projects & Planning Details or Environmental Data queries.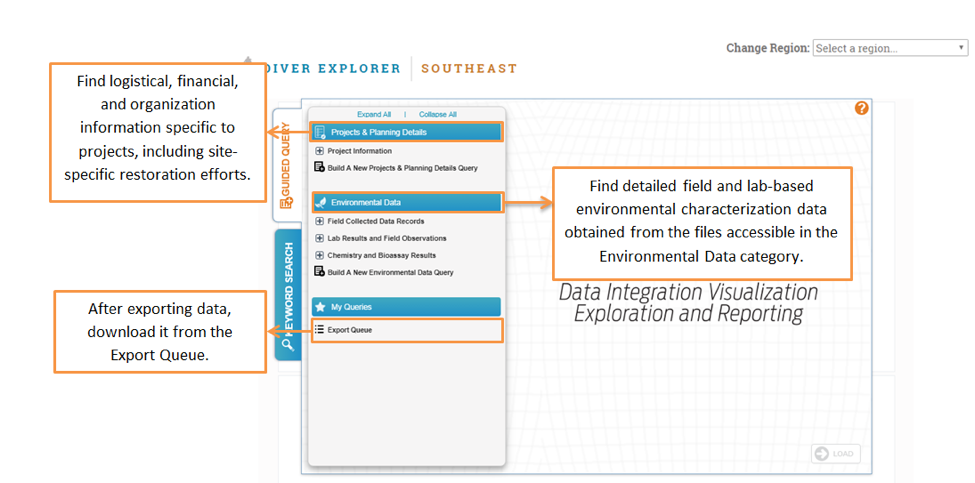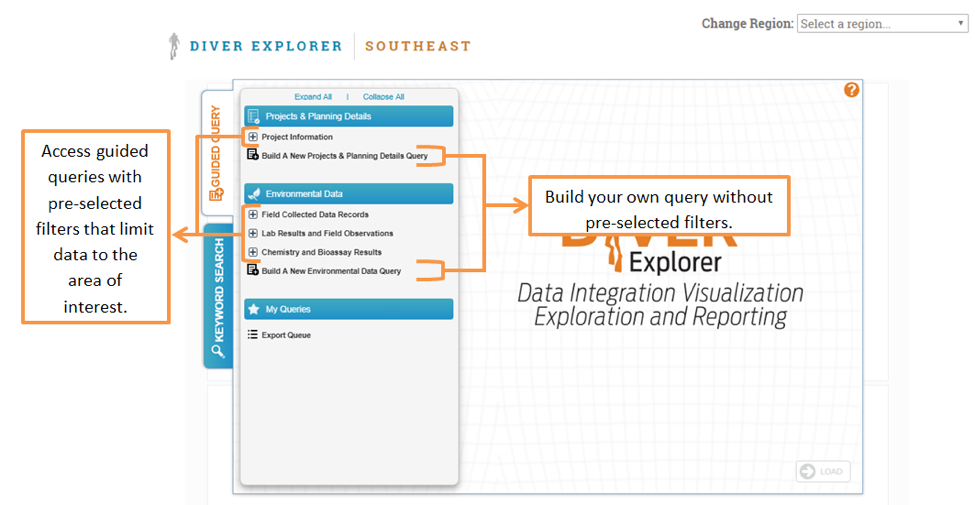 Some queries provide the opportunity to add additional filters and categories (shown below) before loading the query.